Design office
We create custom design. We have a team of professional designers capagle of constructing a small part or the entire device according to your requirements.
Are you specialist in another field, or just don´t have the design capacity? Then take advantage of our engineering skills. We can design your equipment so that it is not only functional, nice to look at but mainly manufacturable. We think ahead and use our many years of experience in prototype and small batch production to build equipment to make your transition from prototypes to serial production as smooth as possible and without expensive changes in device design.
We design your device in a 3D CAD program. We perform basic strength and heat transition analysis by Finite Element Method. We create a true visualization for your impatient customers. Using 3D scanner and other Reverse engineering methods, we will create documentation for an existing device. We will prepare drawing documentation and assembly process.
What files can we process?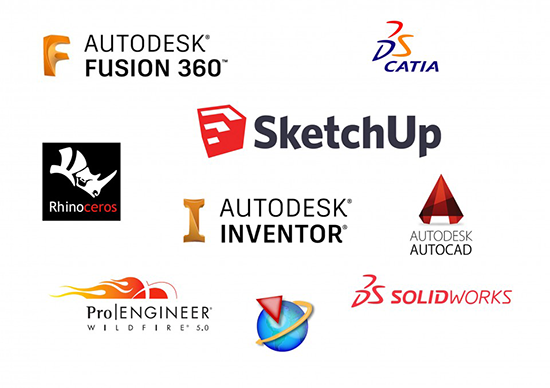 Catia V5 (*.CATProduct, *.CATPart)
AutoCAD (*.dwg, *.dxf)
Autodesk Fusion 360 (*.f3d, *.cam360)
Autodesk Inventor (*.ipt, *.iam)
NX (*.prt)
Pro/ENGINEER (*.asm, *.g, *.neu)
Rhino (*.3dm)
SolidWorks (*.prt, *.asm, *.sldprt, *.sldasm)
SketchUp (*.skp)
Also we are able to process standard types of portable 3D data:
Aren't you sure which kind of data or format can be used? Do not worry to contact us by contact form, email or mobile phone.